A former royal correspondent and assistant editor for the Daily Mirror has denied "closing her eyes" to alleged phone hacking or any unlawful information gathering activities.
Jane Kerr's name is on 10 of the 33 articles that form the basis of Prince Harry's lawsuit against the newspaper's publisher, Mirror Group Newspapers (MGN).
She entered the witness box at the High Court on Wednesday immediately after the Duke of Sussex finished his own evidence – telling the court it had been "a lot" to go through stories written about him so publicly.
Ms Kerr worked as a royal reporter and then royal correspondent for the Mirror from 1996 to 2005, before moving to the paper's newsdesk and later the Sunday Mirror as features editor, before leaving journalism to work in communications.
She faced cross-examination from Harry's lawyer, David Sherborne, who said she had been ordered by the court to give evidence, as the duke stayed on to watch the proceedings.
Ms Kerr was asked about two private investigators, including one called Jonathan Stafford, who she mentioned in a second witness statement submitted to the court, but not her first.
In her second statement, Ms Kerr said she had been informed by MGN's solicitors of one payment record to Mr Stafford and one from Census Searches Ltd "which refer to my name".
Mr Stafford was not her contact, she said, but he had been used by the news desk to get telephone numbers.
"I don't know how he got telephone numbers and never asked how. I certainly wouldn't have told him how to do it," she said in her statement.
Asked by Mr Sherborne about another, Franco Ray, Ms Kerr said she "vaguely" remembers him, but that there was "no way" she would have instructed him to carry out unlawful information gathering.
Mr Ray was a freelance journalist who would provide a story or background information, Ms Kerr told the court, adding that she did not interrogate how he would obtain the details.
Read more on Prince Harry case:
Who is Jane Kerr?
The people named in Harry's witness statement
"I would ask them to do specific things, for example talk to somebody or interview them – I'd expect them to do what I would do."
She added that she "wouldn't expect them to do anything illegal".
Asked by Mr Sherborne if she "closed her eyes" to what Mr Ray was allegedly doing, Ms Kerr replied: "No… they were people who provided us with stories, I had no reason to think they were obtained unlawfully."
Ms Kerr was also asked about "dozens of payments" allegedly made to one firm – which would carry out "genealogy/family tree research".
She told the court she did not believe their practices were unlawful.
'It didn't occur to me to ask'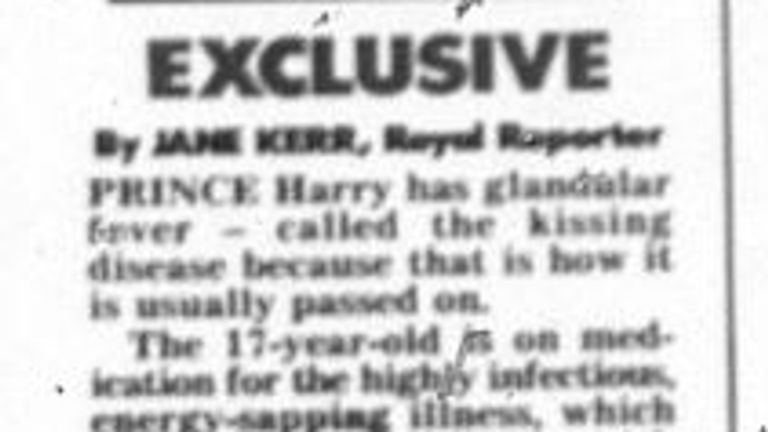 The former reporter was also questioned about commissioning a third-party company 900 times during her time at the Mirror, for information such as dates of birth and addresses, despite the paper having access to a database which could perform similar searches for free.
It is implied that the company was being instructed to find out more than requested, to which Ms Kerr responded by saying she "just made the calls".
"You were the assistant news editor at the Daily Mirror – you're telling the court you instructed a company 900 times to do something you could have done for free and you've no idea how they obtained this information?" Mr Sherborne asked.
"It just didn't occur to me to ask," she replied.
It is suggested Ms Kerr knew journalists were using dates of birth to pass on to private investigators to access people's voicemails, which she denied.
'I worked hard and honestly'
In her witness statements, Ms Kerr repeated denials she was involved in unlawful information gathering activity.
She said: "I would like to reiterate in the strongest terms that I have never engaged in voicemail interception at MGN or elsewhere and I have never instructed private investigators or other third parties to engage in unlawful information gathering activities.
"I worked hard and honestly as a journalist, always believing I was doing the right thing, and I felt proud and privileged to be the Mirror's royal reporter.
"To be accused of such a thing is extremely upsetting."
In the other statement, she addressed articles carrying her byline which have been complained about by Harry, saying that in some instances she could not recall the story or the source of the information.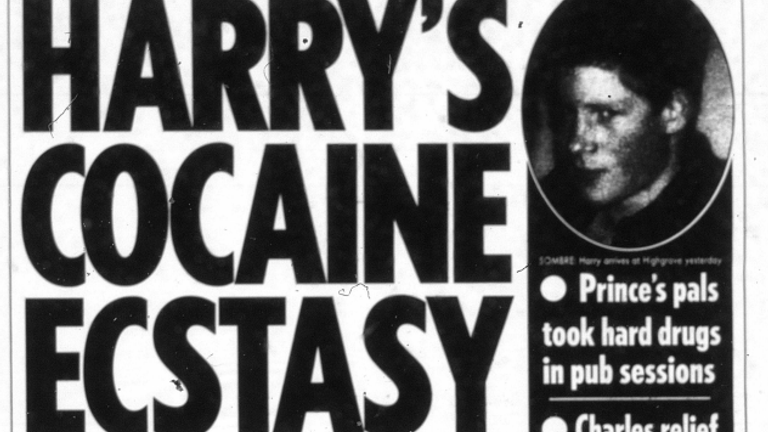 In relation to a January 2002 Daily Mirror article entitled "Harry's cocaine ecstasy and GHB parties", Ms Kerr said she was following up a News of the World story and would have called St James's Palace to get confirmation.
"I cannot recall this story well and I do not know the source of the quotes in this article," she said, adding that it was likely to have come from a contact of her crime correspondent colleague who was jointly bylined.
She added: "I am aware that there was a payment to a confidential source in respect of this article, but the source was not one of my contacts."
Harry is suing MGN for damages, claiming journalists at its titles – which also include the Sunday Mirror and Sunday People – were linked to unlawful methods used to obtain information. MGN denies his allegations.
Ms Kerr will be questioned again on Thursday.
Source : Sky News